Farm Fresh New York Vegetables
Delivered to Your Doorstep

by S&SO Produce Farms
OUR FIELD TO YOUR FRONT DOOR
"WHY GO THE FARMERS MARKET, WHEN WE BRING THE FARMERS MARKET TO YOU"
Dear valued customer: This virtual farmers market is a true our field to your front door experience! All items are harvested to order, not sourced from other states or countries, or sitting in a warehouse waiting for an order.  Therefore, due to occasional weather-related events, some products may become unavailable without notice, even after being added to your cart. In addition, your final cart total is an estimated value that will be calculated at time of shipping once exact weights are measured for accuracy.  Thank you for being our valued customer – Mark and Stanley
Delivery Area
We ship to a large portion of the North East using next day UPS.  Please enter your zip code to check that you're in our delivery radius.  We also offer Tuesday and Friday farm pickups.
OUR FARM FRESH PRODUCE
WE HAVE OVER 200 VARIETIES OF VEGGIES, our season is just beginning, please visit us frequently as items are added on a daily basis as soon as they come into season.  Most of our vegetables are harvested within 24 hours of being at your doorstep, with the exception of a few items that are harvested seasonally like CBD Hemp, onions, and potatoes.
OUR FRESH VEGETABLE BOXES
If you don't have the time to pick out your veggies, we have boxes ready to go full of our newest in season produce
HOW IT WORKS
Checkout as a Guest, or Create Your Account for Fast Checkout, Past Order Info, and More!
1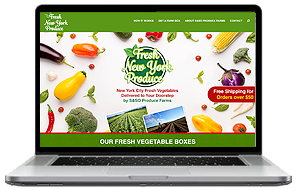 SIGNUP
2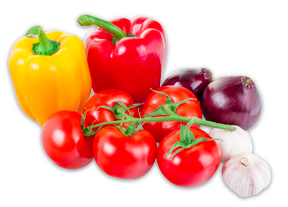 CHOOSE
Choose your vegetable combinations or farm box and add them to your cart.
3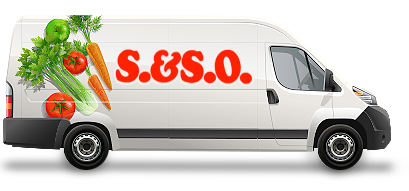 SHIP or PICKUP
Upon checkout, choose your pickup or delivery option. Enjoy your freshly harvested veggies.
OUR MISSION
Striving For Fresh Excellence
Just 70 miles North of New York City lies the agricultural mecca known as the Black Dirt Region. It is in this rich fertile soil that we have grown quality produce for generations. Using the perfect blend of both old and new farming practices, we are able to cultivate the best vegetables. We strive for excellence from the moment a seed is planted until it is in the hands of the consumer. The demanding hours and hard work associated with farming is only made possible by creating an amazing, dedicated team, we like to call family.